SATURDAY, JANUARY 13: OVER THE TOP
Northeast Wrestling will kick-off 2018 with "Over the Top" on Saturday, January 13 at the NEW Arena (40 Peck Road) in Bethany, CT. Bell time is 7 p.m.
NORTHEAST WRESTLING CHAMPIONSHIP MATCH
FLIP GORDON VS. JOEY MERCURY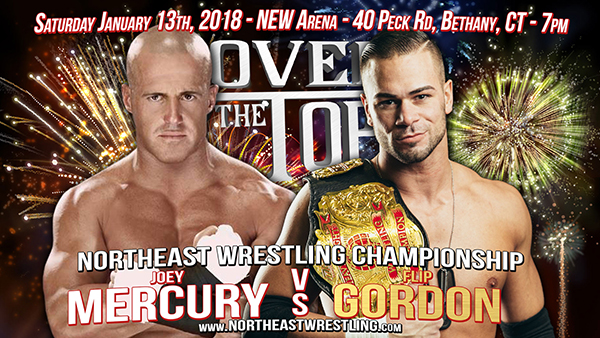 ---
PARTICIPANTS IN THE 30 MAN
OVER THE TOP RUMBLE MATCH . . .
---
GLACIER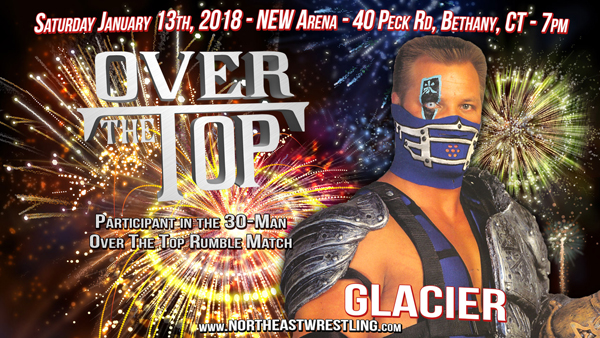 ---
ROBBIE E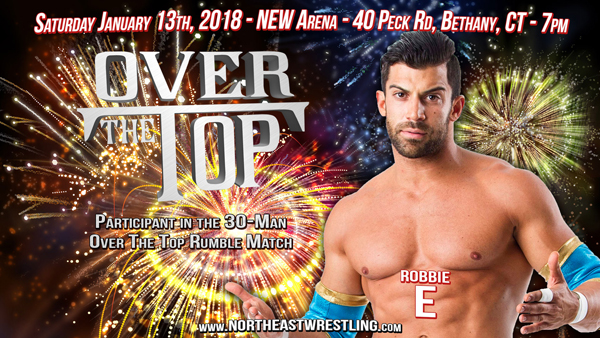 ---
WRECKING BALL LEGURSKY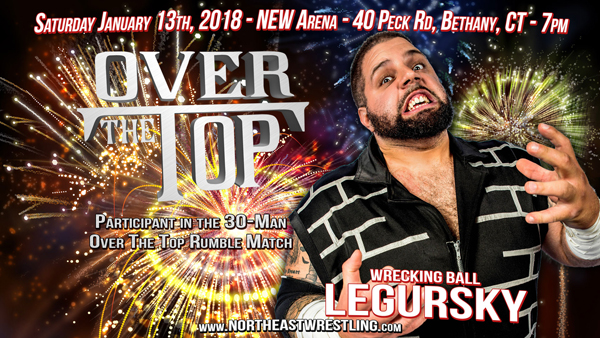 ---
RON ZOMBIE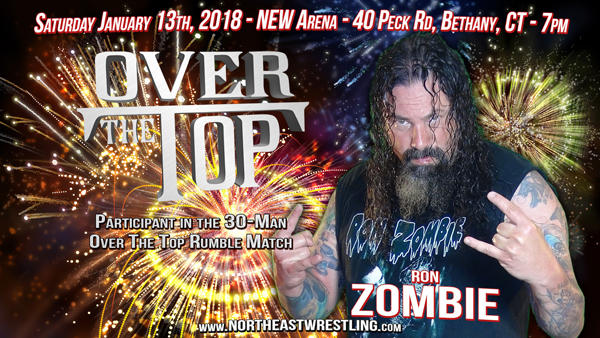 ---
CHRISTIAN CASANOVA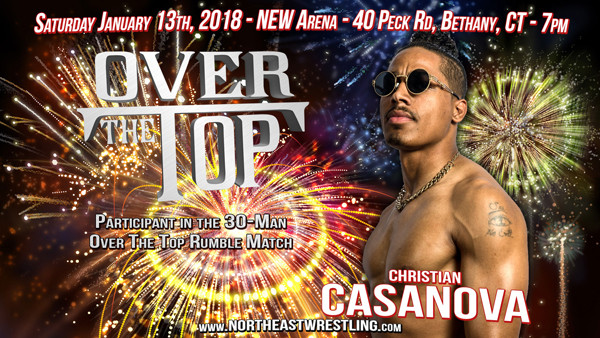 ---
JOSH BRIGGS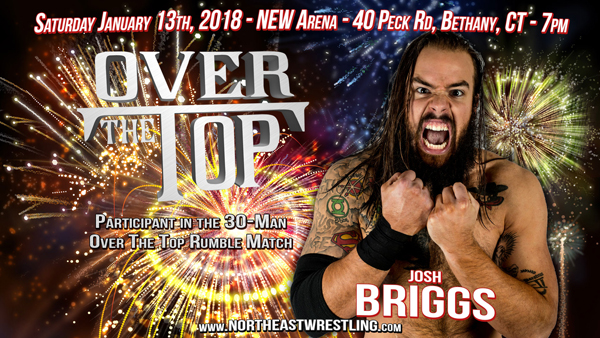 ---
CHRIS BATTLE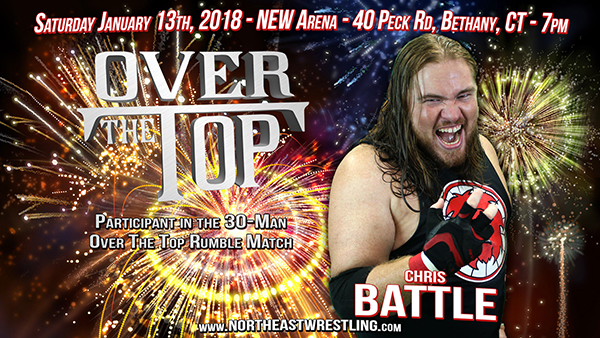 ---
"SEXY BEAST" BULL DREDDD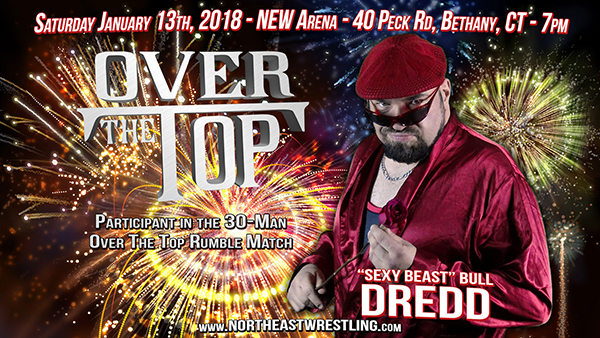 ---
ZANE BERNARDO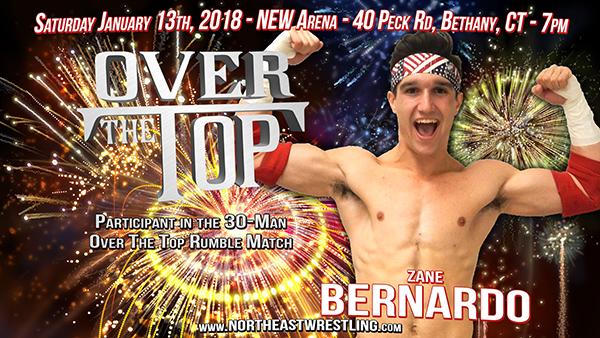 ---
NORTHEAST WRESTLING TAG TEAM CHAMPIONS
ADRENALINE RUSH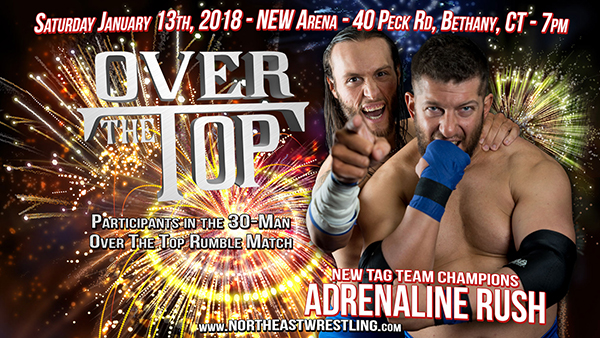 CLICK HERE TO ORDER TICKETS